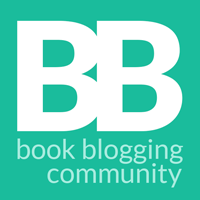 I just wanted to do a quick post about an awesome new website called BookBlogging.net.  It's a directory, forum, and community for book bloggers.  You can add your blog easily to the directory and then tag it with keywords so that people can find your blog based on the genres, memes and post types that you do.  This isn't like other directories that are just a long list of blogs by title.  I really like that you can search for blogs based on keywords so you can find new blogs that interest you easily.
There are directories for everything – memes, blogs, giveaways, events, blog designers and more.  Even if you aren't a blogger, it's a great site to easily see what giveaways are available to enter.  I also love the events directory.  It's for real life events so you won't get spammed with "events" like blog tours and sales like I do on Goodreads.  You can narrow the search by location (by clicking the red filter button).   It's a great way to find signings and book conventions.
There's a place to request books from authors that I think is pretty cool.
The community is great.  You can join groups and forums.  There's even a place to trade books.
It's free. If you have a blog, you should go sign up!  It's quick and easy. And even if you aren't a blogger, be sure to check out the giveaway and event directory.